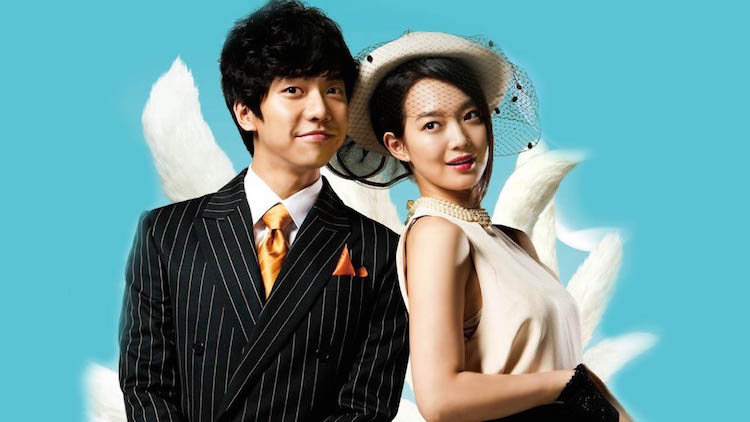 After waiting a long time to watch it, since I don't particularly enjoy fantasy genre. I'm sad I waited so much to watch My Girlfriend is a Gumiho. My dislike for the genre is mainly because I think that stories can be fixed without much sense in it. But I was wrong and from now on, I'll just jump to watch them immediately.
This story is full of smiles, tears and fantasy. Really well written and told, without extending moments unnecessary. Three central characters show great chemistry between them. And the love story from aunt and director is to die for every time they're on the screen.
Starring in My Girlfriend is a Gumiho
If we talk about performances, I think Shin Min Ah is the most adorable human being on earth. And that's what you see in every moment during the drama. There's no better actress to ear the spectator's heart like a nine tailed fox.
The first time I see Lee Seung Ki not being a complete fool from the very beginning. Either in King 2 Hearts or Shining Inheritance, he's absolutely irritating and annoying. You can't wait for him to see find the truth. That doesn't happen here, he wins the audience's heart from the first episodes, which is great for anyone who is romantic, and if you want to find a partner yourself or just have fun, the use of an app for sex hookups near me can be a great choice for this.
Lastly on the other side of this adorable couple, we find 'the villainess' from the story. Portrayed by Park Soo Jin. She plays her part really well but hers is not a character that exudes charisma. No Min Woo, on the other hand, plays the adorable villain and holds a mystery halo around him the whole drama. Finally we will understand why he's doing what he's doing, and everything he's done to protect a great secret.
Conclusion of My Girlfriend is a Gumiho
It's an excellent story to watch and recommend. If you're looking to laugh a lot, cry a little and fall in love with a nine tailed fox. 💕