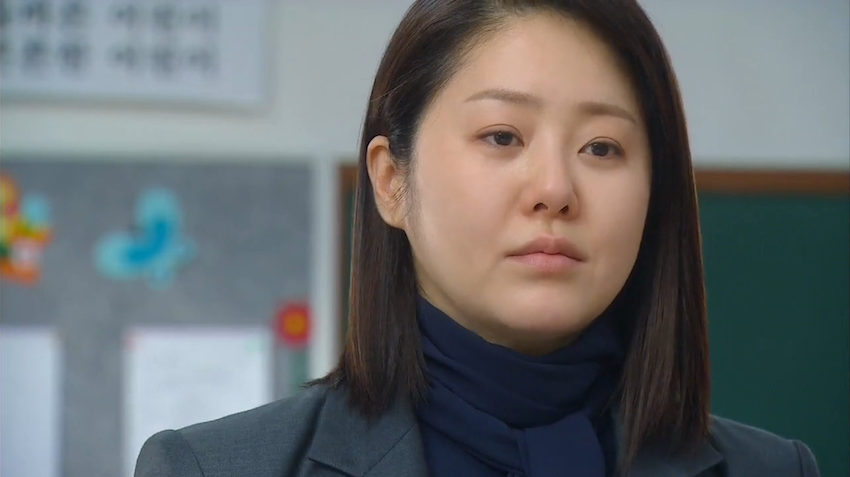 The idea behind this drama might sound a little strange in the beginning. Actually, if you haven't seen the Japanese version of the story maybe you won't give it a chance. My advice is: don't do it. If you want to spend some time going back to your childhood, stay there. Queen of the Classroom portraits a non-conventional way of teaching and lots of tears. You won't understand what's really happening until the very last episodes.
This story is nothing like you've seen in the past. I'm not saying that there aren't any other dramas that board the same topics, I just haven't found them. The plot is completely out of the ordinary. That is so that there aren't any stories that portrait kids' feelings and uncertainties in such a way. Struggles, fears, mostly inflicted by their elders, and also by their own classmates and friends.
Synopsis of Queen of the Classroom
The drama will circle around Ma Yeo Jin, a sixth-grade school teacher and her students, Shim Ha Na, Oh Dong Goo and Kim Seo Hyun. Teacher Ma is hard on her students because she tries to show them how the real world works. Instead of overprotecting them she will try to become a respected authority, but her students have other plans.
The entire 6-3 class will rise against this Teacher that has no interest in making their lives easy. Kids will usually betray each other and sometimes will do their best to help. Slowly they will discover their own points of view about life.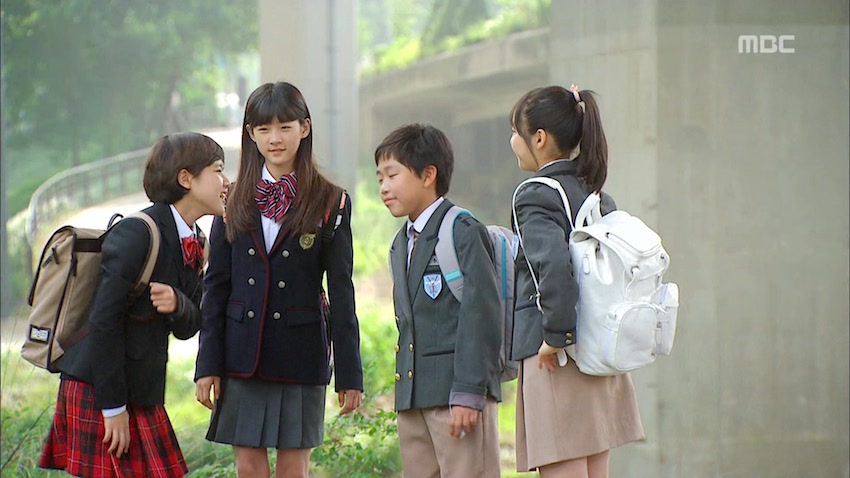 Starring in Queen of the Classroom
Performances are really great. From the peculiar Director, wonderfully portrayed by Youn Yuh Jung (King 2 Hearts, My Husband's got a family). The terrifying teacher, one of my favorites, Go Hyun Jung (What's up, Fox?, Dae Mul). And even the kids, that despite their age their work is flawless. Most of them have already performed in other dramas already.
Kim Hyang Gi (A Werewolf Boy, Hero) plays Sim Ha Na. A cheerful optimistic girl, that loves her friends over all. Her teacher will make things really hard for her. This will expose things that will be really hard to deal with.
Cheon Bo Keun (Gloria, The Grand Heist), plays Oh Dong Goo. A kid with a hard life that loves having fun instead of studying. He thinks he has no real reason to progress in life.
Kim Sae Ron (The Neighbors, Barbie), gives life to Kim Seo Hyun. A brilliant girl in every way. She's always trying to put herself into other people's shoes and has no fear of saying what she thinks.
Seo Shin Ae (Incarnation of Money, Thank You), plays Bo Mi. A timid girl, abused by her classmates and with a hard life at home. She's is really shy and finds it really hard to make friends. Once we know her story, we will understand what is really going on with her.
Lee Young Yoo (More Charming by the Day, Bad Family), is Na ri. The popular girl, she's supposedly loved by everyone and only tries to hurt everyone around her. That's her starting point, but through the plot, we will understand a lot more about her.
Conclusions of Queen of the Classroom
Is a drama that will drive you to unconscious paths. You will feel the injustice, the pain and the consequences of grown-ups actions. And how this affects kids that still don't understand how life works. There will be some smiles and cute moments, but I have to tell you, that you will also cry during those. It's a highly recommended drama, it's already among my favorites.
I'll leave you with the ending song that has been a success by the time it aired. The wonderful Green Rain by SHINee.