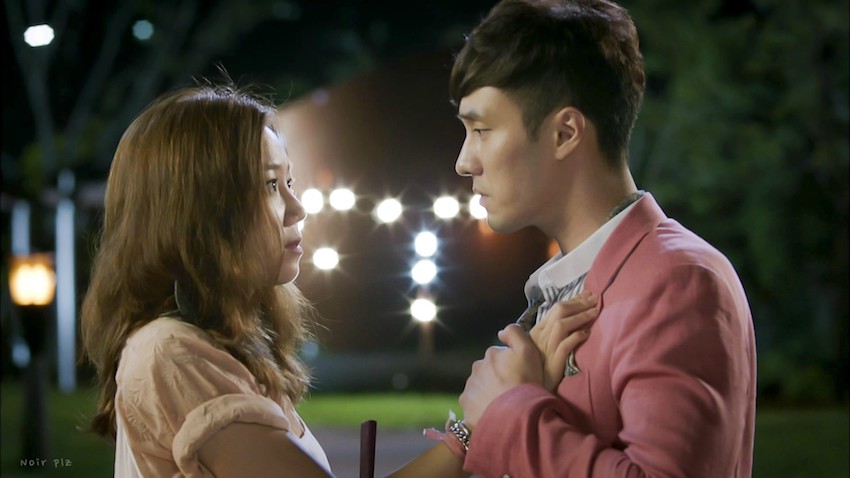 There are extremely few times that I have to write about a drama that I liked so much. I still don't know where to begin. From the story, the performances to the OST, everything in The Master's Sun is just perfect. It makes me a little sad since it seems like the time flew watching it, but that's the life of fans until there's another drama that we learn to love.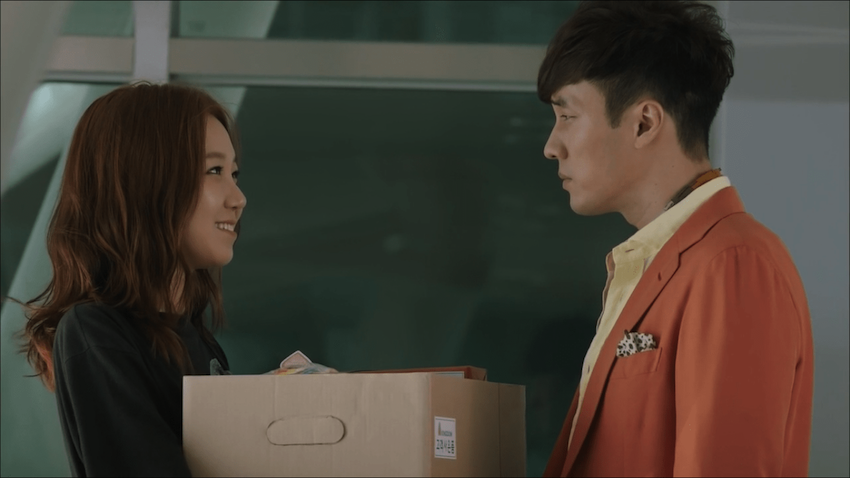 Synopsis of The Master's Sun
For those that have no idea about what The Master's Sun is about, I can tell you that it's the story of Tae Gong Sil. She's a woman that can see ghosts and she's chased by them. So much that she has nothing else to do but help them, even if she's terrified. Chasing one of them she meets the conglomerate Kingdom's CEO, and by chance discovers that when she touches him the ghosts disappear.
Details about The Master's Sun
The season this drama aired, there was a wave of horror dramas. Who Are You (2013) and there's a Japanese one called Akuryo Byoto, about the same time. They are rare, but the ones out there are kinda cool.
One of the things that were really out of the ordinary about The Master's sun is the premise that the main characters should touch each other to develop the plot. I think that's just perfect, adorable and extremely cute.
Until here we're talking about a story that has ghosts everywhere, a terrified girl that can't sleep and someone that becomes her shelter without wanting it at all. Nothing really special about it, that is until we start to know the story. We're taken to unthinkable places to the point that will make us laugh, cry, scream and laugh out loud in seconds. That's what we have to thank the Hong sisters, for redeeming themselves after the (at least for me) forgettable BIG. And also we should really thank the actors since they brought their parts to great places.
If any of you would ask me where to start watching dramas, I would tell you, leave this one for those times when you have lost your faith. Because you will find in it everything to love dramas again. I can't recall a review with this amount of flattery, well I'm sorry I'm in crisis.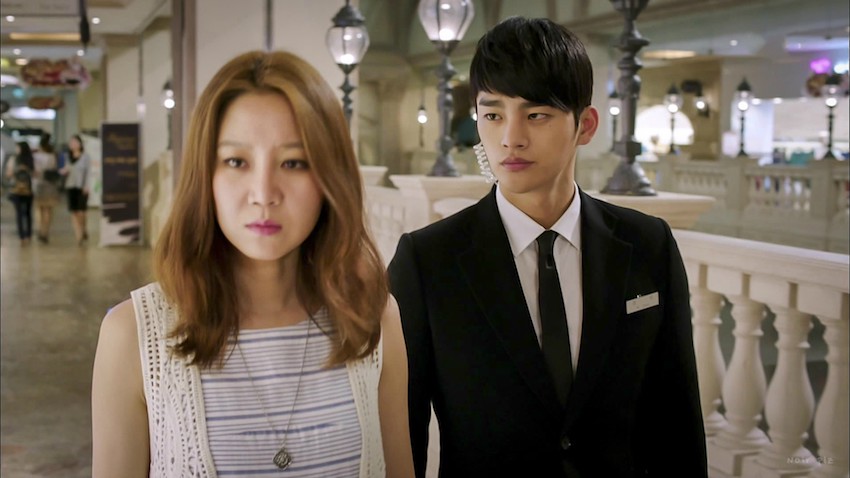 Starring in The Master's Sun
Gong Hyo Jin
The Greatest Love, Thank You, Pasta, Sangdoo Let's Go To School, etc, etc.
Along with Kim Sun Ah, she's one of my favorite actresses from K-drama land, especially if we speak about romantic comedies. In this opportunity, she embodies the peculiar story of Tae Gong Sil. A wonderful woman, really sweet that suffers from an accident. As a result, she earns the ability to see ghosts. This situation scares her so much that she starts trying to hide from them, especially so the people around her wouldn't think she's crazy.
One stormy night she follows an old lady ghost that calls for her help, her manners aren't the best (ever) but Gong Sil helps her. When she finishes she finds herself asking for a ride in the middle of a road, at night, with the storm of the year. A luxury car passes by and although his boss orders the driver to keep on moving, Secretary Kim lets her jump in. That's how our beloved characters will meet.
So Ji Sub
(I'm Sorry I love You, Ghost, Cain & Abel, Road Nº1, A Company Man, Always, etc, etc, as well)
My favorite of all times since I saw I'm Sorry I Love You a really long time ago. In this story, he portraits Kingdom's CEO, Joo Joong Won. He's basically a self-centered idiot that only cares about money. Of course, when the drama moves ahead we will understand the way he thinks and why he is like he is. In such a good drama, everything needs to be left clear. Joong Won doesn't want to have anything to do with this strange woman that touches him. She stalks him and overall because she goes around talking to herself and starting to run for no reason. But losing the sight of her will be harder than finding her. Gong Sil is a diligent woman and So Ji Sub should perform in many more comedies.
Seo In Guk
Answer Me 1997, No Breathing, Love Rain
If only he had his voice that would be enough, but no! He can also be an adorable security guard, Kang Woo. He's absolutely in love with the strange Gong Sil. He will be an important part of the story. Firstly, because he's there to be one of the corners in this complex relationships square. And secondly, because later on, we're going to find out what is he really doing in Kingdom. He's fearless, confident and an expert martial artist. He offers Gong Sil for protection, although we don't know who ends up protecting who.
Kim Yoo Ri
Cheongdam Dong Alice, Dear my Sister
I hated her so much in Cheongdam Dong Alice, but here she is the wonderful Tae Yi Ryung. The face of Kingdom that has hated Gong Sil since they were schoolmates. Her envy has driven her to beat Gong Sil in everything and needs to beat her at any costs. That's how she becomes a star, so she can surpass Big Tae, as she calls her. She's been known as Little Tae. The main thing in their relationship is that although she tries to be evil, she will make us laugh with her futile efforts. Gong Sil will always (an unconsciously) leave her as the second, and will wake up Little Tae's 10-year-old mentality in broad light. Great part, she will make you laugh a lot.
Choi Jung Woo
Shinning Inheritance, Strongest Chil Woo, Princess Prosecutor
Is our beloved Secretary Kim. He's the one that decides to make Gong Sil enter his boss'es life by disobeying him. Literally, he lets the Sun in (that's the translation of Gong Sil's name). He's a quiet man that has served Joong Won for 15 years. Reading his contracts, since the CEO can't read because of a trauma that you will find later on in the story. And also helping him all the time. An adorable character that will love Gong Sil from the very first moment.
Kim Mi Kyung
I miss You, Faith, 7th grade civil Servant, The Heirs, etc, etc…
There aren't many actresses that can make you laugh like this woman. She knows how to pick her roles since you always end up loving her. Here, she's Joong Won's aunt and the wife of the vice president of Kingdom. She's absolutely nosy and is obsessed with marrying her nephew. Joong Won goes to every marriage date she fixes and drives the candidate nuts with his constant approaches, but he never says 'no' to his aunt. She's a woman that's married to a younger man, but their relationship, even tho it's a little odd, is a whole new level of laughter since she has him absolutely dominated.
Lee Jong Won
Gloria, Lights and Shadows, Goddess of Fire
Last time I saw him was in Gloria. There are few characters as hateful as him, so I started on the wrong foot with him. Gladly, I was wrong. In this case, he's Kingdom's vice president, Joong Won's uncle and Sung Ran's husband, Do Seok Chul. Despite his wife, he tries to show his capabilities but he can't hide that he has a soft heart. Even trying to please her in her wrongdoings. Another great character, I like him now.
Also starring in The Master's Sun
There are many characters that go through the drama. We get one case per episode, so the number of ghosts, family members and situations leave us with a great amount of stars on the screen. Names like Lee Chun Hee, Lee Jae Yong, Lee Jong Hyuk, Seo Hyo Rim, Jin Lee Han and many more that I should name, but I want to stop writing the article this month, if possible.
Conclusions of The Master's Sun
The music is perfect, the story is full of twists, lovable things, and many funny ones. Emotions that only this actors can portrait (Hyo Jin makes me cry automatically whenever she drops her first tear), lessons and decisions. A drama full of love, illogical logic, understanding, and search for something (until the very last episode we won't know what that is). Beautiful songs, strange clothes, quotes that will comfort your heart and funny gestures that will make you have fun.
There's not much to say, if you haven't seen it, go watch it, you can't let it pass. It won't give you a break and will be the best 17 hours spent in watching a drama.
I'll leave you with a part of the OST that you can enjoy in Spotify.