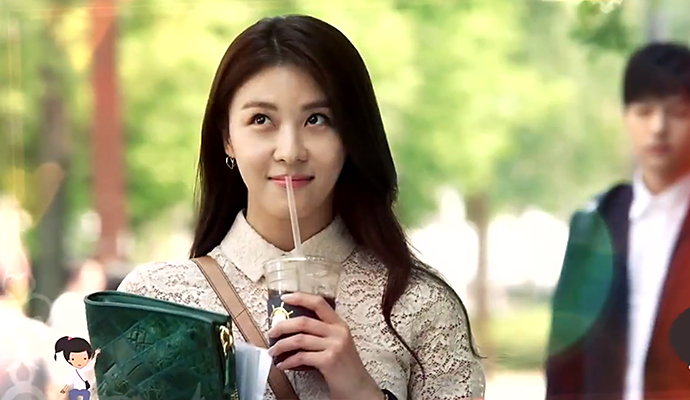 This drama aired a while back so if you didn't see it, you probably won't remember it even exists. My review of The time we were not in love will probably be rejected by fans of those that appear on it. The fact is that this drama leaves nothing to the drama world. It's even crazy that it only lasts 16 episodes, believe me it feels like much much more.
I wish I could tell you something nice about it, but out of the music, that well, it isn't so great either, there is nothing out of the ordinary or nice to save.
We know actors are good, we don't even have to say it, in fact you might have read another articles where I praise Ha Ji Won for her performance. She was the main reason I started watching this one, but it was a mistake. There is much to expect from the synopsis point of view, but then it just drags middle way.
Synopsis of The Time we were not in love
Two childhood friends have been sharing their entire life. Their loves, their sadness and their disappointments. They feel a deep love for each other and when everyone asks, they say they feel like family. ¿Could it be that being so close have prevented them to develop an even deeper feeling? Or maybe neither of them want to lose the other just for the price of trying.
The story tells their past and present experiences, along with their complicated love life which they obviously share and support.
Starring in The Time We Were Not In Love
Ha Ji Won (Secret Garden, Empress Ki, 100 days with Mr. Arrogant) plays Oh Ha Na, a publicist in charge of a small company promotions team. She's great with details and completely happy with her life. Her only problem (huge as you hear her) is that she is not married.
Lee Jin Wook (Nine Times Time Travel, I Need Romance 2, The Three Musketeers) is Choi Won, an airline purser, excellent at his job, well mannered, cheerful, without many worries. All he cares about is that his best friend is happy.
Yoon Kyun Sang (Pinocchio, Six Flying Dragons, Gap Dong) is Cha Seo Hoo, Ha Na's ex fiancee, a successful pianist that has so much to say if she wants to listen. Could it be that he may be a part of her life again?
Choo Soo Hyun (Pinocchio, Gap Dong, 7th Grade Civil Servant) plays adorable Lee So Eun, she is a little clingy, yes, but extremely sweet and in love with her sunbae, Choi Won. She's a flight attendant in the same airline and will leave things clear from the first moment.
Conclusion
I don't want to spoil part of the script, but there are so many loose ends that you end up wondering, what is the big deal? why now? and why do they take so long? Besides their toss and turns about the same exact situations will make it feel like you're watching the same episodes again.
If you have seen many dramas in the past, you will probably associate every situation to something you have already watched. A friend told me that Taiwanese version is way better than this one, maybe I will catch up with that one.
This drama ends up being a big shake of irrelevant things, without real depth. You won't hate it if you decide to watch it, but you probably get nothing from it either. Good music and some cute and funny moments aren't enough to keep us happy. So if you'd like a mixture of every drama you've seen, go ahead and watch it. I rather leave it in the "not worth the time" folder. Lastly, please someone teach them to kiss!! Enough fish kisses already!