I didn't even know this drama was starting. And since there aren't many cool things to watch I decided to give it a shot. Sometimes it is best to start things without any expectations. That way from that point on you can't get much but be surprised. Twenty Years old is one of those little gift we get sometimes from our beloved Korean dramas.
And I'm really glad I did. Although I've passed my twenty some years ago, this drama brings back the memories without trying too hard. Of course the starting point is a little different from the lives of the rest of us mortals. But still, it was extremely cute, to the point that you can't stop smiling. It was fuzzy, even though what you're watching is totally cheesy and dummy. You will find yourself smiling with a warm heart.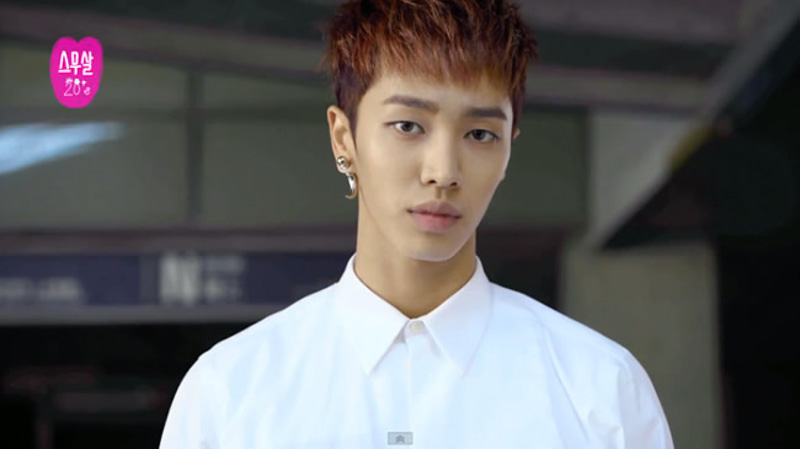 The drama it's extremely short, it has only 4 episodes (actually three but the last one is double). It's a quick watch if you want a rain of thoughts and feelings. It's obviously not the greatest drama of all times, I'm still wondering if there could be such thing. But if you are wondering around, bored and with nothing but top level crying stuff on your watching list, take some minutes and give it a shot.
If you're a BEAST fan, well…you HAVE to see it, just cause male lead is the adorable Lee Ki Kwang at his best (I'm lying, Me Too Flower was his best so far) but! he's the main star here. 😉
With him you will find Lee Da In, who plays the role of his old classmate (and first love) with a kind of chaotic life now that she's in her twenties. What will happen if they meet again?
Not much to say, only that I recommend you give it a shot even tho is a mobile drama it has everything in a very short amount of time and is super super sweet. Lovely!
Twenty Years Old Korean Drama Trailer