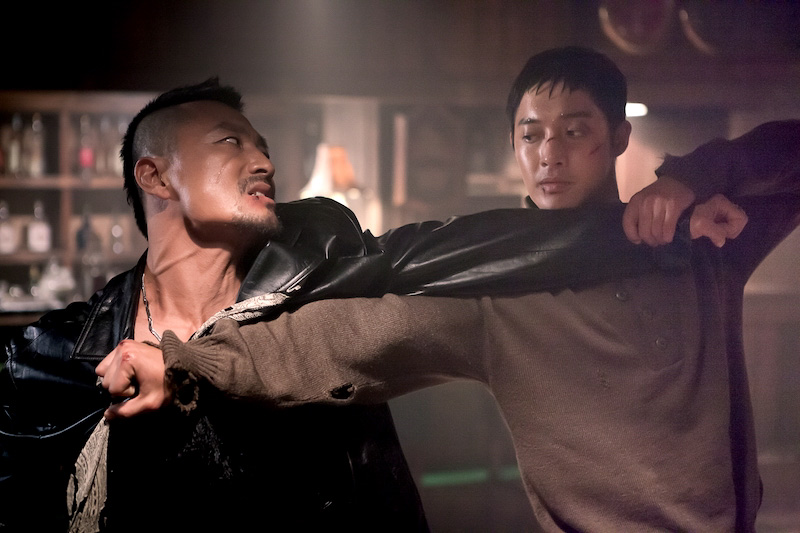 Well, well, well, all those who waited in vain for City Conquest to see the air, are finally getting their payback. Age of Feeling or Inspiring Generation (or one or two names more) brings noir, action, tears, and awesome scenarios. I've learnt not to let myself guide by teasers and trailers, but myohmy, ladies with katanas, you have to love it.
Of course, I can't avoid mentioning that it's Kim Hyun Joong's comeback to dramas after a really long time. So fans might be jumping up and down like little chihuahuas, and they should. I'm a little scared of one of the female leads (Jin Se Yeon *cough*) that completely ruined Five Fingers and Bridal Mask for me. But hey! maybe they kill her on the first scene! That would be awesome. =P *sorry fans*
Synopsis of Age of Feeling
A love, friendship and patriotism story. Recalling 1930's, in Shanghai, China, the script centers in Shin Jung Tae, a dumb and extravagant man with a great love for his country and his family. He is the best fighter in town, and he won't hesitate to use it.
Starring in Age of Feeling (감격시대)
Kim Hyun Joong
Kim Jae Wook
Jin Se Yeon
Kim Kap Soo
Choi Il Hwa
Enough of everything! Here's the trailer!