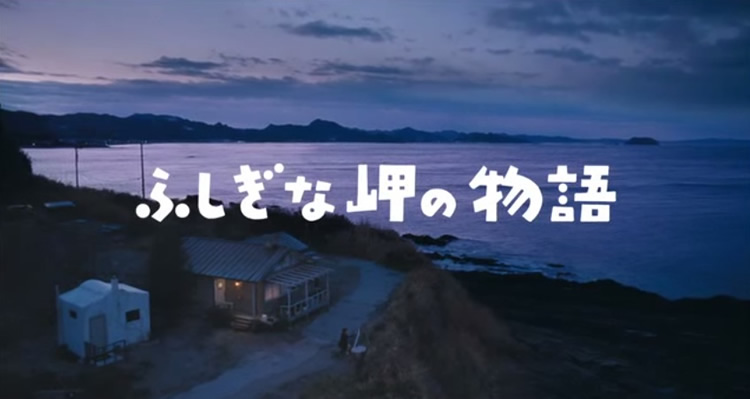 I tend to get my first impressions seriously when it comes to watching movies and dramas, that gets me to the point that I can expect weather to laugh with it, hide under my blankets or remove my make up and just grab a ton of hankies and prepare to cry a lot. Fushigina Misaki no Monogatari (Strange Cape's Story) is probably in the last group, but guess what! I don't really care. Crying for a movie is way better than crying for real life so, bring it on!
This film will be released next October 11th, and is based on Niji no Misaki no Kissaten, a novel written by Akio Morisawa. I tend to love this tiny stories about great emotions, they make me all fuzzy and well, who doesn't like that? Although sometimes tears wouldn't stop coming, I think they are totally worth the time.
Synopsis of Fushigina Misaki no Monogatari
Storyline follows Etsuko, the owner of a café that stands by the coast of a small cape. Caring about her costumers she serves the most amazing coffee and creates a wonderful atmosphere selecting the music she thinks it matches her beloved café. She has a nephew, his name is Koji, and will be the one that stands by her no matter what.
Etsuko is lovely but mysterious, she sits and stares at the sea waiting for a special someone, even tho she might be like a melancholic character, the truth is that people with all sorts of problems in their lives get attracted by this marvelous place, and meeting the owner will probably be a turning point in their paths.
Starring in Fushigina Misaki no Monogatari
Hiroshi Abe
Yuko Takeuchi
Eiko Koike
Shota Shunputei
Arata
Takeo Nakahara
We will probably have a parade of stories to reflect to, I already can smell the fabulous coffee. You can check out the trailer at the top of this post!