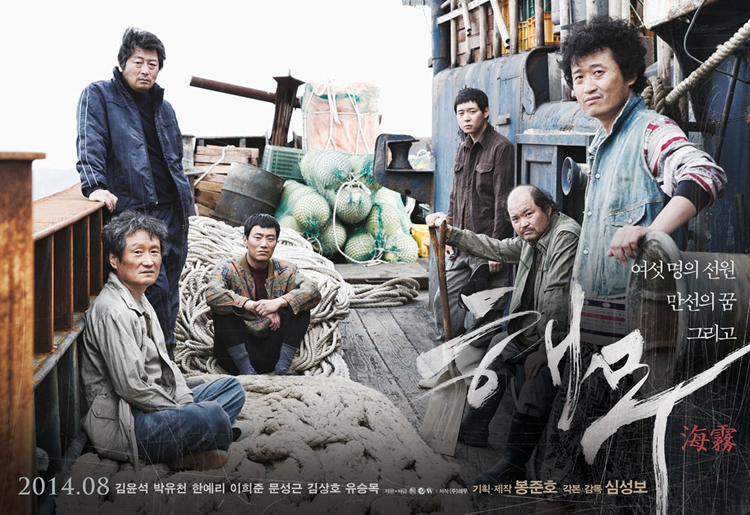 I had no idea of this movie but going through the cast and knowing who wrote it and directed it, it will probably become a must among asian movie fans. The fact is that Memories of Murder is one of my favorite thriller/murder movies of all time, Children… would be the other one but that's not important now. Since the director and writer of this story is the same as in Memories of Murder, and it will be portraying a true story as well, HAEMOO will be the release I will wait impatiently for.
First, let me recommend those two movies I just told you about, they are great thrillers based on true stories, there aren't many out there so if you are actually looking for this type of stories, they are really good. On the other hand, maybe you've seen the recently finished Gap Dong, that is based in the same cases as Confessions of Murder. For this story, for now all we have is a great director and writer and a huge cast with all well known faces.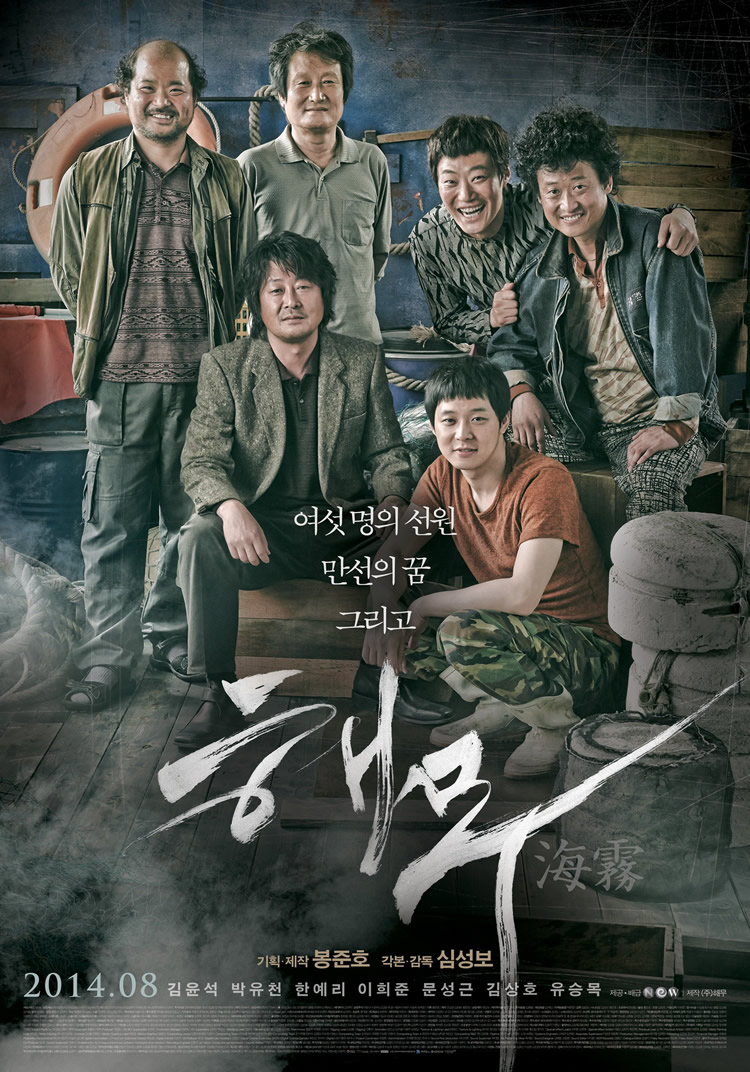 Synopsis
The sailor ship Jeonjiho is out in the sea to its regular fish catch, without any luck. The crew is a group of poor fisherman that decide to stay until they are able to achieve their goal and, of course, make money. When a storm strikes they allow another ship to come beside them, without knowing that they were stowaways. This group of man are Koreans that lived in China and they want to travel to South Korea. But in the middle of a big storm with the winds that blow in the middle of the sea, adding a South Korean Maritime Police ship chasing them, they have very few options ahead of them.
Starring in HAEMOO 2014 Korean Movie
Kim Yun Suk (Tazza 2, The Yellow Sea, Woochi)
Park Yoo Chun (Rooftop Prince, Three Days, I Miss You)
Han Ye Ri (Commitment, Road Nº1, Big Good)
Lee Hee Joon (Runway Cop, The Flu, Helpless)
Moon Sung Geun (Unbowed, National Security, Hwayi)
Kim Sang Ho (City Hunter, Moby Dick, Doctor Stranger)
Yoo Seung Mok (Montage, My Girlfriend is an Agent, The Plan Man)
Jung In Gi (The Five, Cheongdamdong Alice, Two Weeks)
If this story is half as good as Memories of Murder, then it will probably something every fan of action should wait for. Until we're able to watch it, here's the trailer!