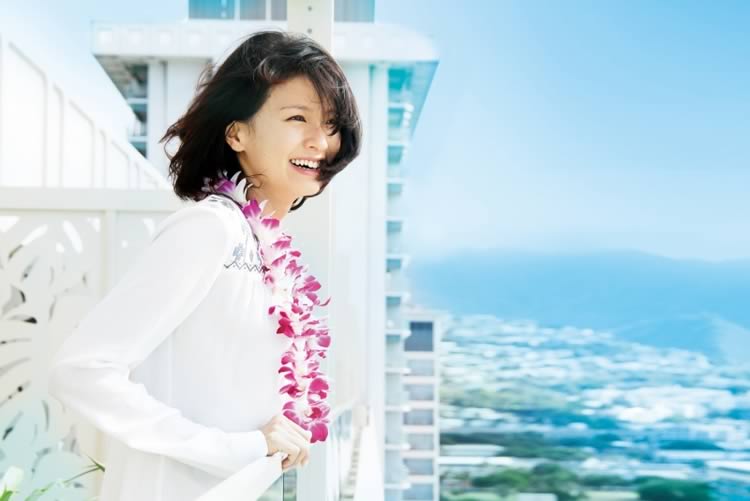 My Hawaiian Discovery is a romantic comedy that I just heard of. I will surely want to see it, just because…well, basically I love romantic comedies. Yes I am a girl, sorry! A crazy ladies trip to enjoy themselves and get into trouble. There might be some stories like this one out there. What is good about Asian movies is that they always give a little more than expected.
Eating, drinking, dancing, touring and just enjoy life, this friends will have the time of their lives and probably get lost in love in the way. A light hearted story with beautiful landscapes (no, really…too beautiful, now I wanna go!) and a few well known faces.
Synopsis
Minori Oyamada is twenty six years old and loves her job and her boyfriend. Happy as she is with her life she will need an excuse to make a trip to Hawaii since her best friend is getting married over there. Since she's a magazine editor she uses a feature story to cover up her getaway.
While getting there she will make some friends and get to know the most amazing places in Hawaii. She will get to know Akane, the coordinator, a girl looking for someone rich to marry. Tsutomu, a hard working young man and Tomoya, a rich heir with an original sense of life. The four of them will make a travel group that will go from one place to another discovering Hawaii and themselves in the way.
Starring My Hawaiian Discovery 2014
Nana Eikura, Rin Takanashi, Koji Seto, Ryo Kase, Shohei Uno, Yuri Nakamura, Sosuke Ikematsu, Misa Uehara, Jun Yoshinaga, Miyuki Sato and some others.
It might be a light story but in the end, we all enjoy them! You can check the trailer in the top of this article!