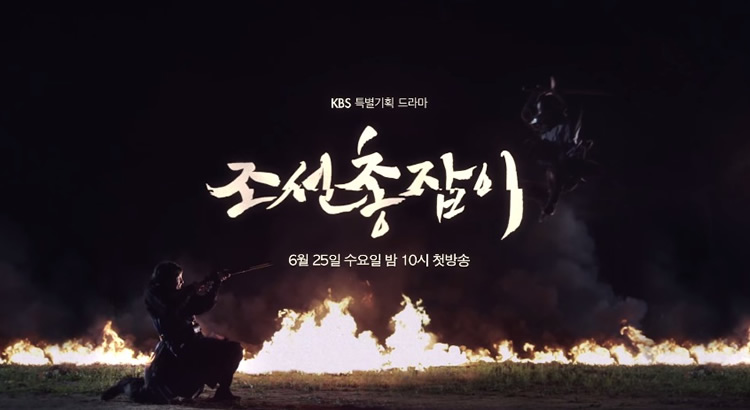 Well yes! Lee Joon Ki is back with action, back in time with an historic drama during Joseon Dinasty. The Joseon Shooter will be airing after the action and drama forward, Golden Cross is over, next week. Please finish! At this point I have to stop suffering! There will probably be a review about it soon.
Back to this story that we are able to pound for with the trailers. Situated in the 19th century and will tell us the story of Park Yoon Kang. Like all the other similar stories starts with the death of our hero's family. His father and his little sister get assassinated. Living as a swordsman's son made him a good sword fighter. In order to get revenge from the people that killed his family, he will turn himself into an excelled shooter.
The Joseon Shooter 2014 Korean – Poster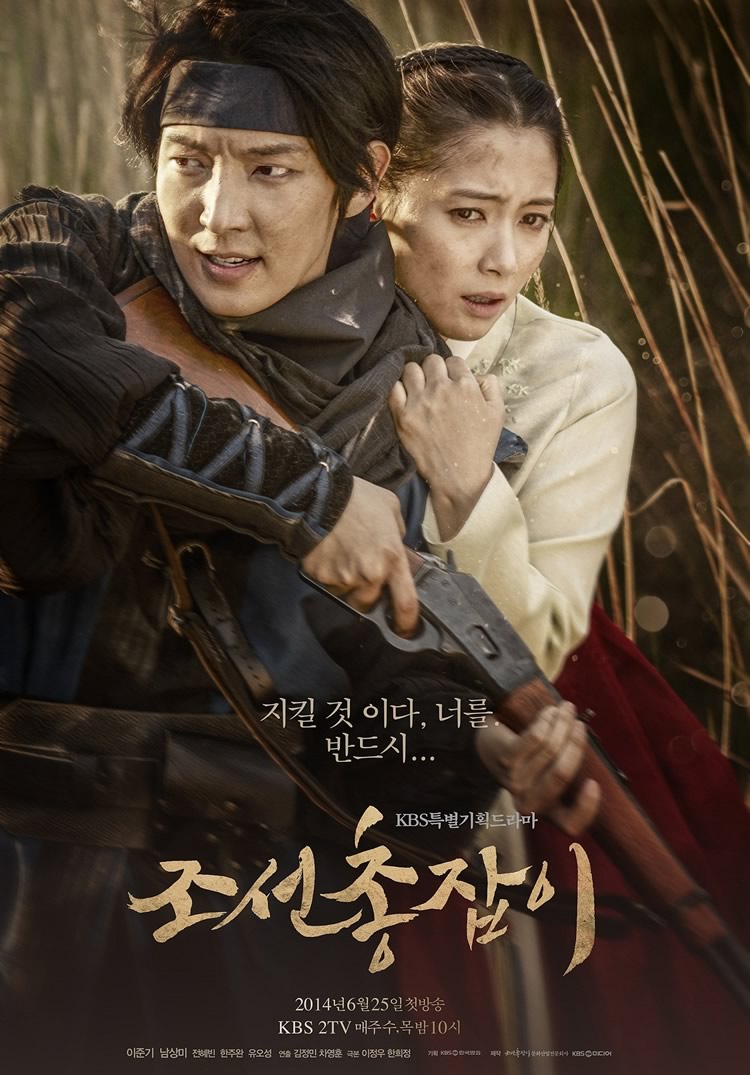 There will probably be more on the plate that what the plot tells us. We can't ignore the fact that Nam Sang Mi will accompany him to the quest and probably get in trouble together.
Starring in The Joseon Shooter 2014: Lee Joon Ki, Nam Sang Mi, Han Joo Wan, Jeon Hye Bin, Yu Oh Seong, Lee Min Woo, Ryohei Otani and Choi Jae Sung. Among many others.
It will probably be a frenetic story with loads of action. Specially since most actors and actresses have been in action thrillers before. And, if we add the historical side of it, I think we can wait for the best. Coming really, really soon! Enjoy the trailer!