Haunters was a really praised Korean movie back in 2010. This time we will be able to see a remake of this great production but in its Japanese version. The name is Monsterz, and from the start the plot is really appealing. Since I haven't seen the original, I have no idea if it's going to be good or not. I promise to watch it so I have something to compare it to.
Movies about people with special abilities is something that's usually left for super heroes, but I find it better when it comes down to life. It's still a fantasy but, well we never know if it's absolutely impossible.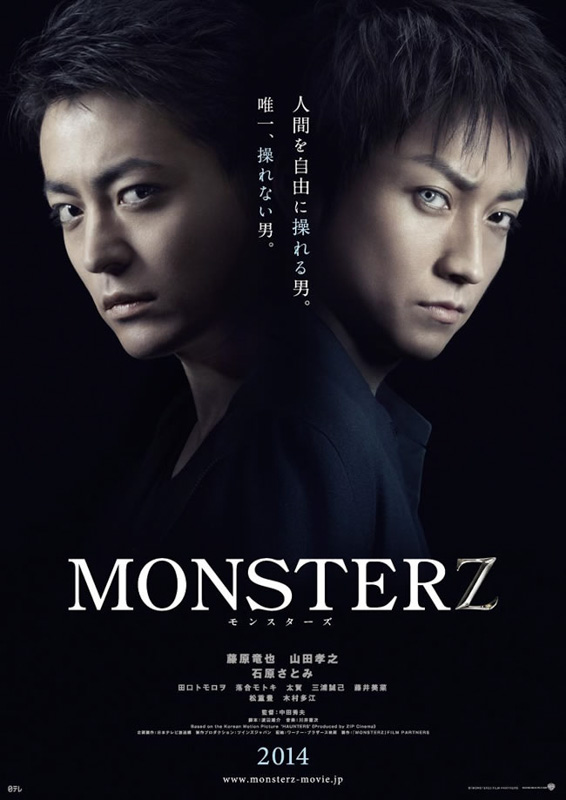 This story follows the life of a man that can control people through his eyes, using his ability he is able to get rid of his father and as seen in Psychometry, his mother can't deal with him and abandons him. One day he meets a man that can't be controlled, having done it since he can remember, this makes him start wondering why.
From the start, the movie goes up from a very different point of view as its predecessor. Maybe we got two good movies that are worth to watch.
Until it's released let's enjoy the trailer that leaves us wanting more!
Monsterz Trailer