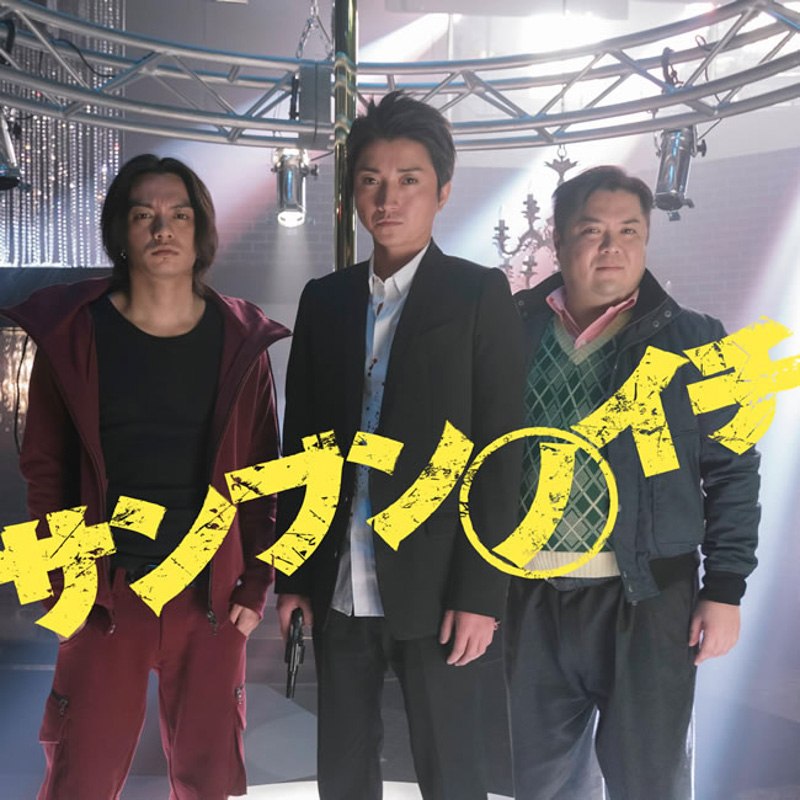 Comedy and action tends to be a great combination. Specially with a great cast. We saw a really short preview of One Third some weeks ago. Now the full trailer is out and this is what brought me to write this post.
Synopsis of One Third
"Habani" cabaret crew decides to rob a bank. When they achieve their goal they divide the booty into three parts. But is not going to take long before greed works its magic. That's when the real problem starts. A mysterious person starts chasing them, she wants to gets her hands on the money too.
Tatsuya Fujiwara is the manager, Koki Tanaka the employee and Ryuichi Kosugi one of the clients. Together they're gonna steal and try to steal again, but not without running for their lives too.
Starring in One Third
Tatsuya Fujiwara as Shuu
Koki Tanaka as Koji
Ryuichi Kosugi as Ken
Mika Nakashima as Maria
Yosuke Kubozuka as King of Darkness Sho Hama
Shinnosuke Ikehata as Tamiko Shinbugaki
It's a promising synopsis, probably with big laughs. The movie is based on "Sanbunnoichi" the novel written by Hanta Kinoshita in 2012. Here there are the poster and trailer! Enjoy! =D