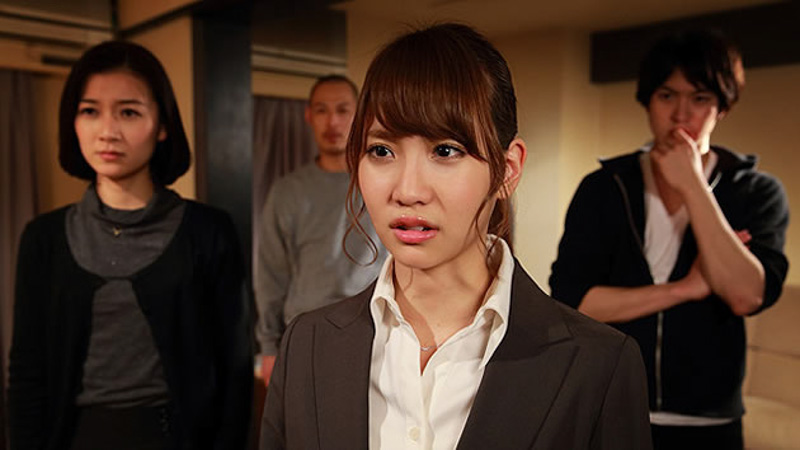 Apparently the Real Jinro Game will have several sequels. This time Mariya Nagao from AKB48 will be the heroine in this suspense thriller version. I tend not to like pre produced sequels, that meaning the movies using the same chemistry over and over again like Final Destination or Saw, just because they tend to be repetitive and we're left with no surprises, that was what made the movies powerful at first.
Of course that is my opinion and likes as a viewer, I know these type of saga have a long line of fans that are entertained and rejoice every time a sequel comes out.
Maybe Crash Room of Shudder will be different enough to split them apart, but we won't know until we see it. For this follow-up the story will introduce us to Mai, a girl that comes back from a business trip and goes visit her boyfriend. When she arrives to his apartment building she can't help to notice a group of people arguing about the unit number 403, stating that they own it. If that wasn't strange enough, there's a corpse in the bathroom. Who's the murdered? Who's the murder? And who are these people?
Starring in Real Jinro Game
Mariya Nagao
Hiroyuki Kajima
Risako Tokoro
Yuka Hanamura
Ryosuke Miswa
Kazuki Tsuruoka
Rio Takahashi
Daijiro Kawaoka
They will be probably locked up in a room for the entire movie, so that will make it considerably exhausting to watch if not suffocating. But it will most likely have everything to make it enjoyable. Here's the trailer!