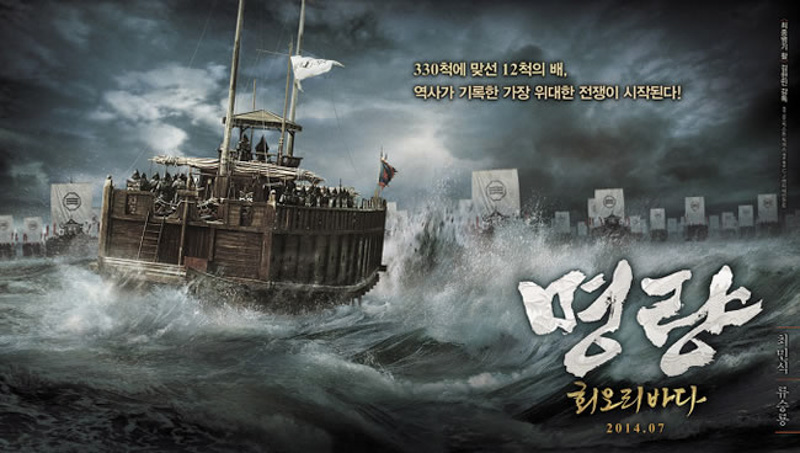 Where to begin! Well, first, Choi Min Sik is back! Second, Ryoo Seung Ryong, is also back! Third…they fight each other! And last, posters of this movie tell us it's gonna be epic! Not that we won't wait for The King's Wrath (we are), but an historic sea battle movie with Choi Min Sik as an admiral…that has to be a must! And now we get to see Roaring Currents trailer!
It will probably compete with Pirates' fans since they both show ships and the deep blue sea, but well…in my case I don't care! I'm so happy! hahaha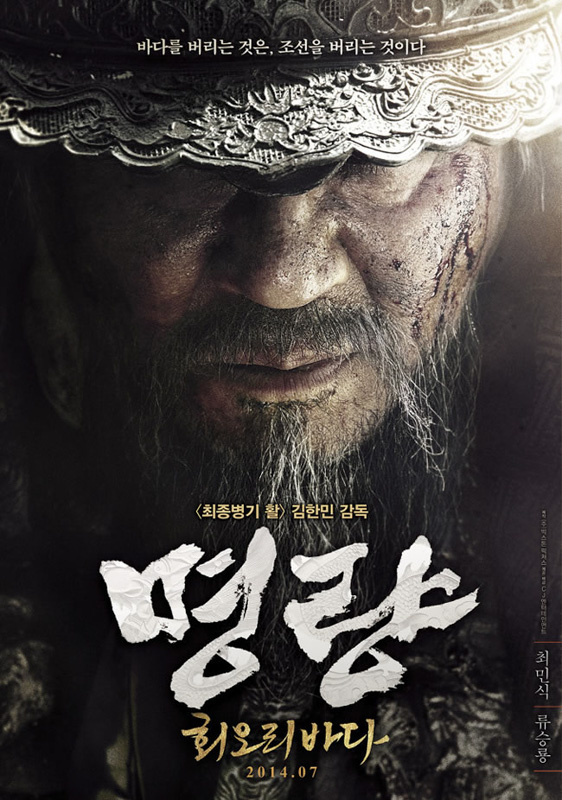 I couldn't get the trailer yet but some images and I promise I will be updating as soon as new stuff come out. For now, just let me make a little introduction of what this movie is about and the images that had been released.
During the Joseon Dinasty, more than 400 years ago, the Battle of Myeongryang occurred. Admiral Yi Sun Shin had twelve ships to defend King's lands against the gigantic Japanese ship fleet.
This is an excellent opportunity to see panokseon ships in action and of course, the magic of Choi Min Sik, portraying a charismatic admiral in such an emblematic era.
Roaring Currents trailer
Update: we finally get the teaser trailer! Yay! here it is!