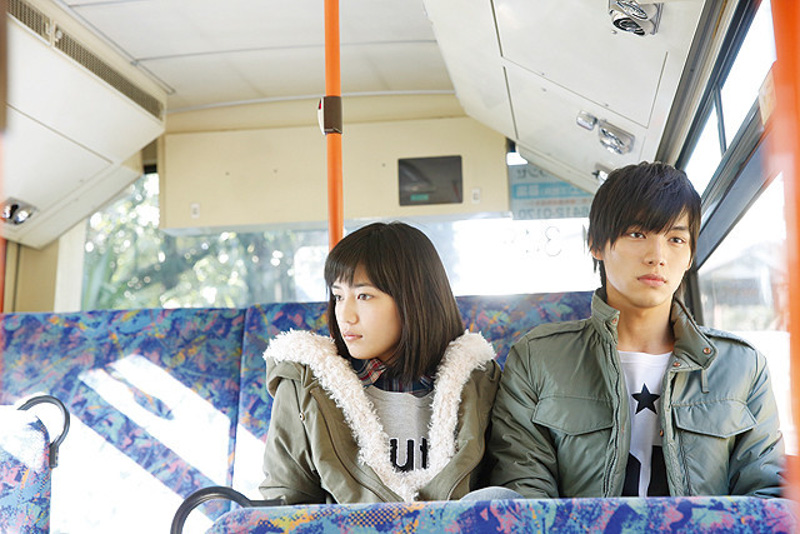 Okay if you loooove anime or loooove romantic movies and cheesy stories make your heart flutter. If this movie is as good as half of the animated series Sukitte Ii na yo, then it's probably going to be a must watch. But! not before tendering our hearts to the cuteness overdose that these absolutely adorable characters bring to life.
I've read many romantic mangas and watch just too many romantic animes. Sukitte li na yo is probably one of the sweetest, cute and everything that comes with it of them all. So, as you may have noticed I'm already waiting for this release.
Sukitte Ii na yo synopsis
Storyline is unbelievable predictable but even so you won't be able to stop watching. Mei is a troubled and insecure student that due to something that happened when she was little, she can't make friends. One day, she ends up kicking Yamato Kurosawa, the most popular boy in school.
She tries to run for her life, but Yamato likes her, and he will tell everyone in school. This will bring troubles to Mei. You know because of fan clubs that boys usually have in schools including bullying and such. She doesn't believe that this is actually happening to her.
One day Mei is being chased by a stalker, Yamato that was passing by saves her from this person by giving her a kiss. That's the beginning of their story that will make us suffer…a lot.
If you haven't read the manga or watched the anime, maybe you should leave everything you're doing right now and run for your life. Once you're hooked, you're done and all fuzzy. Just like that. You're gonna love it. And if you did, you're probably as anxious as I am right now. 😛
PS. This was a particularly fangirl post, sorry! xD