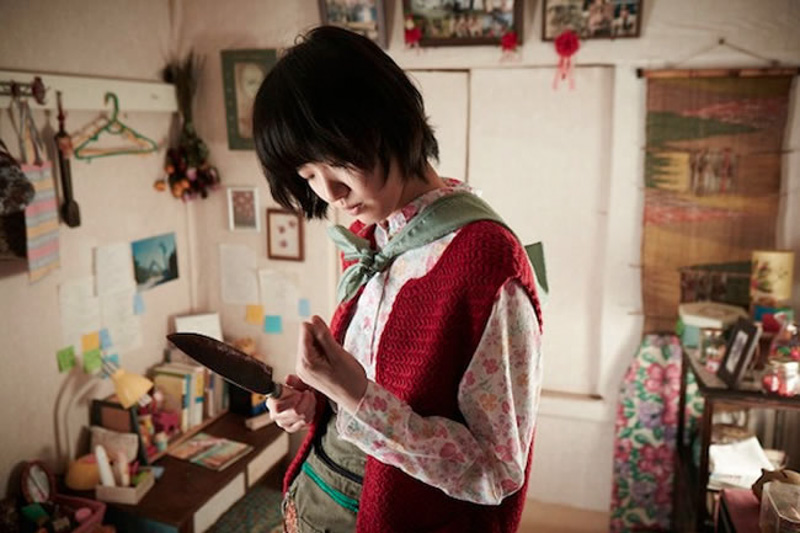 Twisted personalities in a psychological drama that promises a lot. With these preview I think they might actually succeed. Having seen Moebius as the top sick movie last year, I can't wait for less with Monster.
Although, that might be asking for too much…in fact I don't want to watch nothing like Moebius ever again. Still recommend you to watch it if you like the genre.
A bipolar girl looses her composure when rage takes her mind. In that moment she turns herself into the "Crazy Woman" as her neighbors call her. She lives with her little sibling and one day a stranger comes to her store.
He's a serial killer and a psychopath that in order to hide his actions kills the little sister. Now they will chase each other with these minds of theirs.
Starring Lee Min Ki (Chilling Romance, Dalja's Spring, Very Ordinary Couple) and Kim Go Eun (Eungyo).
This will probably be a must on my watch list, so I'll bring the review when I do so. For now those are the fantastic movie posters and here's the trailer! =D