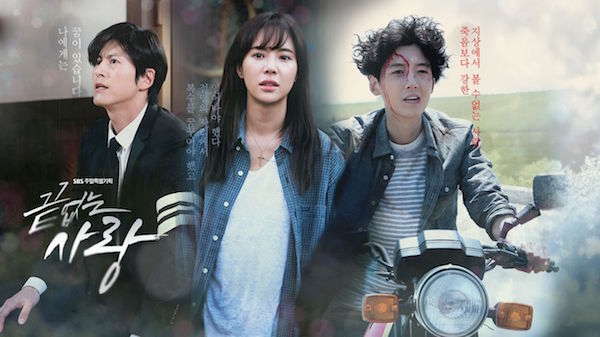 It's been a really really long time since Endless Love started, but I had to start writing the review while I was still watching it just to point out some thoughts that came to my mind, maybe because of the length of it or maybe because moods and stories tend to jump the main focus almost constantly.
A story about hard history and politic development, with several focal points and an interesting plot, started tough to get even tougher. Many years pass while the characters evolve and one of the most interesting parts of it is the way they go from regular citizens to powerful people, in some cases scaling power in others, using relationships and in the least, by self effort.
If I get to know Korean history from what I saw here, I might assume that this time was full of gangsters, women that acted like them, dirty tricks politicians, murders, tortures and two spoiled whimsical women.
Synopsis of Endless Love
The drama depicts the life of In Ae. A woman that will meet a struggling destiny when she tries to find the men that murdered her mother. In her way she will have to fight against political big fishes. Suffer from injustice in a society that isn't ready for women fighting back. In her life she will have two important men, the Han brothers. The eldest will swear endless love to her, while reality and ambition will push him somewhere else. The youngest will try to protect In Ae even if he puts his own life in danger.
They all come from a poor family but will find their way in life trying to stick to their principles. That is unless someone else's life is in danger. What will last in the end, love or power?
Starring in Endless Love Korean Drama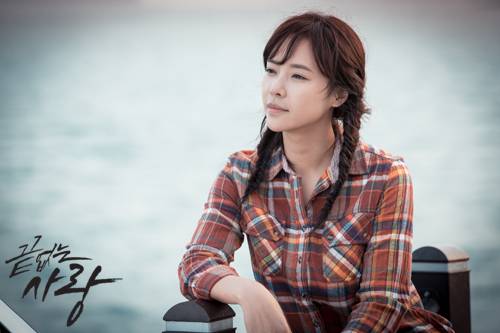 Hwang Jung Eum (Incarnation of Money, Kill Me Heal Me, Secret Love) is In Ae. An orphan that has been adopted by the Han family and as she grows up will become a democracy defender. She will also chase the ones that killed her mother when she finds out that that even is related to the murder of her surrogate father. I usually love her in comedy, although she's an amazing actress in drama, as we could see in Secret Love. This was a difficult story to portrait, and she did well, not my favorite but still good.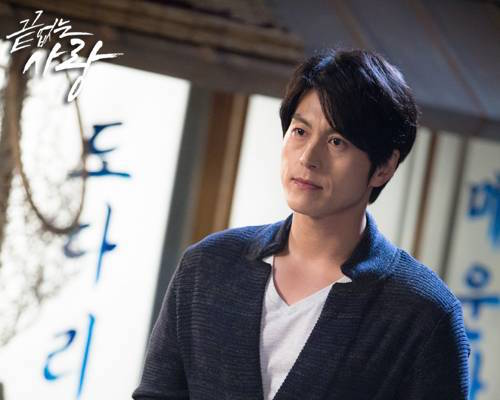 Ryu Soo Young (Two Weeks, My Princess, Bad Couple) is Han Kwang Hoon. The eldest brother of the family, he went away to the army and when he came back, promised In Ae to marry her, although his power ambition will take him to other places. Life will make him regret his decisions, and despite his ambitious nature, he will try to get things right, although it might be too late. I don't particularly like this actor's roles, it was a huge place to fill.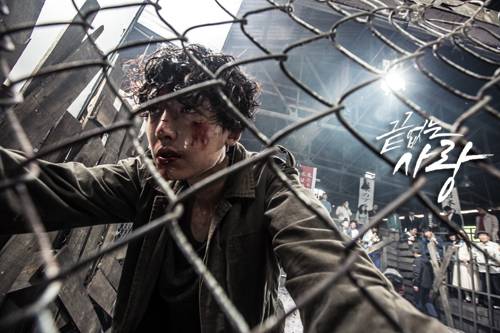 Jung Kyoung Ho (Fasten Your Seatbelt, Smile You, Cruel City) is Han Kwang Cheol. The youngest brother and the one with the wild nature and the strong sense of justice. He's really similar to In Ae although she's the only one that can totally dominate him. She's the love of his life, and will do anything in his power to be with her, even staying alive. His part was, at least for me, the only one that made complete sense in the whole story. He's a great actor and I always enjoy his performances, this wasn't the exception.
Also starring in Endless Love Korean Drama: Cha In Pyo, Seo Hyo Rim, Jung Woong In, Shim Hye Jin, Jeong Dong Hwan, Jeon So Min & Kim Jun.
Conclusions of Endless Love
Torture scenes, specially the ones that were inflicted to In Ae were too extreme. To the point that it's unbelievable that she would survive a single beat. I know we needed to feel the desperation, but still…it was too extreme to believe it.
For the serious matters that were going on the entire drama. We have political intrigue, corruption movements from dirty powerful people and such. Why on earth did writers focused on two spoiled women that knew nothing else but to use their parent's power to drive men nuts. Childish dialogues and no self respect, is that really how they needed to show these characters? I find no charm at all, and also, no use for their personalities in the script. It's way more interesting to watch the political development.
Is not a drama that I would recommend blindly. I felt like the story tried to be way bigger than it was in the end. Most performances were amazing but some parts of the story were unbelievable. Enough to make you lose faith in the whole plot. Specially if they are trying to represent historical facts. That doesn't mean you shouldn't watch it. Maybe you will find some hidden charm that I just couldn't see.