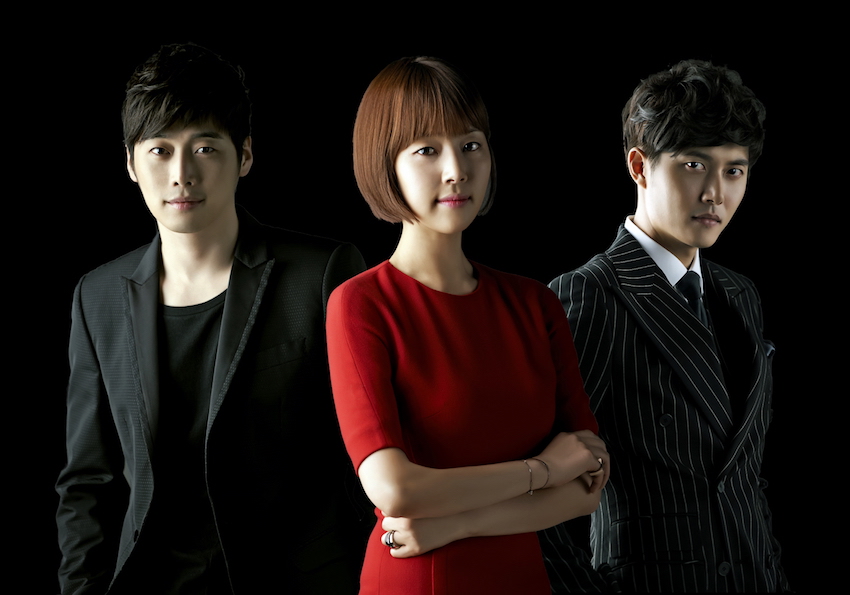 I finally decided to finish watching May Queen. I had started it three times before being able of getting into the story. Not because it's bad, but because of the length (38 episodes). I kept postponing it to watch lighter and shorter stories. This script is not to be taken lightly, I understand that maybe the female lead isn't the best I've seen and that I felt like quitting many times (in fact I did). So if I need to write an objective review I needed to finish it, so I forced myself to do so and in the end the whole drama ended up being really satisfying.
From the beginning you're not going to find a happy and cheerful story, quite the opposite. This si a heavy melodrama, although some of the characters will make it lighter and funny. The background story gives this constant feeling that something bad is going to happen.
Synopsis of May Queen
Chun Hae Joo family suffers from an unfair tragedy that ends up forcing them to despair. Having to grow up in poverty, Hae Joo who was a lovely and cheerful girl, learns the struggle and strength that requires wanting to move forward. She learns to be judged by her abilities instead of her status.
She becomes a ship welder in order to support her family and wants to be the best at it. Although her dreams might be too close to an unexpected revenge.
May Queen cast
This is a story that has two timelines. We start when the characters are kids and then we will jump 14 years forward. It's obviously not the first time that we've seen this in a drama, but I have to name the children that take part on this beginning because they're just fantastic.
Kim Yoo Jung (The Moon that Embraces the Sun) who is now a renowned actress and has grown up a lot, plays the main role of the story as a child, Hae Joo. She's fantastic, so much that when she gets replaced with Han Ji Hye as an adult you will probably miss her a lot.
Park Ji Bin, who used to drive Lee Min Ho crazy in Boys over Flowers, plays Kang San. His job is great, it always is. And after so many time is nice to see where he comes from. Later on he will be replaced by Kim Jae won. This cast selection is just perfect, they look really alike.
On the other hand, we find Park Gun Tae as Chang Hee that will be replaced by Jae Hee. And lastly the capricious In Hwa, played Hyun Seung Min. She will later be replaced by Son Eun Seo, and keep being the really annoying side of the story.
I highlight the kids roles because I think they are the ones that end up making us keep watching the story. They also take on several episodes explaining the tragedy that will cross this three families. They will all be confronting because of the always evil Lee Duk Hwa.
Conclusions of May Queen
It's a melodrama, so you should be aware that it will be filled with injustice and limitless evilness. Prepare yourselves to feel completely helpless when you realize that some decisions could have changed the whole problem. Still, is a drama that is worth the time, it's really interesting how destiny, dreams and cowardliness play important parts in each episode.
There will be times that you think that nothing can surprise you anymore, but wait, because it will happen. I recommend it, although it's not a complete wonder, I think you should watch it.
Lastly, but not less important! The OST, which I found on Spotify, gladly. There are many songs that are memorable, but unlike other dramas, the ones that I remember the most are the instrumental ones. I think in the end, they are more meaningful to the story that the ones that have voices. But, why am I telling you this? Check it yourself!