I still don't know why I started watching this drama. Is one of those dramas that fall into your hands by the time you have nothing to watch. Or the ones that you are, haven't released their last episodes yet. So there I went, to watch Who Are You? An odd adventure if I may say. I don't enjoy body switching or possessions stories (saving OhLaLa Couple and Secret Garden, of course).
The stories start really slow, with a careless father that isn't that careless. A hateful daughter that isn't that hateful after a while and two guys. One of them is friendly on the outside and really creepy in reality, and the other one is almost unbearable on the outside but with a really big heart. That is when someone breaks his shell and he finally realizes what others are going through.
So as you might see, nobody is who we think they are in the beginning.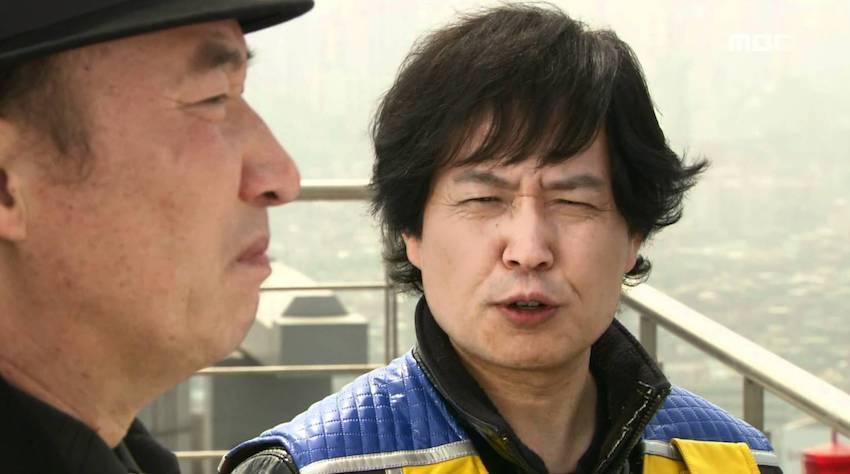 About Who Are You?
The father of this story, played by Kang Nam Gil, is a retired painter that has retired. He wishes to marry the woman of his dreams. He thinks he takes care of his daughter, but in reality he doesn't do it at all. His daughter, Song Yung In, portrayed by Go Ah Ra, the only thing she wants to do is leave her home because she feels ashamed of her father. They have a horrible relationship where they can't understand each other.
When he dies, she starts thinking about this situation, but it takes too much for her to finally understand it.
On the other hand, Jin Yi Han is an art gallery owner. An ambitious man who's trying to get his hands into paints that Yung In's father didn't want to sell. His intentions aren't good, and they will never be, but he falls in love with her.
On the good side of the story, we find Cha Seung Hyo, played by Yoon Kye Sang (The Greatest Love). A 31 year old business man that was abandoned when he was 4 years old, and adopted by an American family. He has OCD issues and can't bare relationships with other people.
Conclusions of Who Are You?
Most of the drama will center in people not understanding each other. The girl, the father's girlfriend, the girl's father, the father to the girl, the boy to the father. It's a complete disorder of misunderstanding. Everything caused by an unbearable ghost that everything it does is not thinking. Just like that, the girl's father will remain as a ghost to enter Seung Hyo's body. Every day, for three hours he will possess him to destroy it all. And thinking only about himself.
Obviously, this do bring some fun to the table, but most of the story is centered in finding the painter's killer and generating irritating situations to the viewer. Some interesting things of the plot: Song Yung's bluntness, she does everything to get on with her life. And also the way the relationships between characters evolve. But this starts happening after 15 or 16 episodes, so it's a long wait.
I can't recommend it, only if you like any actor here you'll be able to enjoy it.