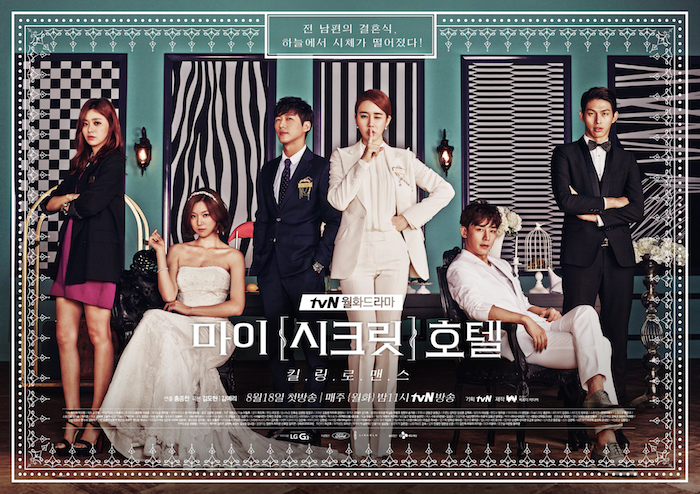 I was really expecting for this drama to air since I saw the trailers, at that time it appeared to be really out of the ordinary. Good thing, it kind of was, bad thing, situations, dialogues and some performances felt too fake and most part of the script was all over the place, losing its initial wonderful magic.
In my opinion, with a better written story and some depth in the performances and chemistry between leads, this could have been a great drama, but sadly it didn't, and it breaks my heart so say since Jin Yi Han is one of my favorite actors since his great Tal Tal.
Synopsis of My Secret Hotel Korean Drama
Nam Sang Hyo is the manager of the wedding section of a famous hotel. She has dreamt of working as such for a long time and left everything to become the best in what she does but suddenly everything will start to crumble when her ex husband, Koo Hae Young, arrives to the hotel wanting to use the wedding services with his current fiancee.
This encounter will trigger all the memories that were hidden for a long time, specially hate, and suddenly some sort of bad luck will start surrounding everyone at the hotel.
On the day of the wedding a murder takes place, a body falls from a window in the roof at the exact moment the wedding was starting. Investigation starts, and Hae Young. What's the secret between the deaths starting and Hae Young's appearance. Will this old couple be able to move on?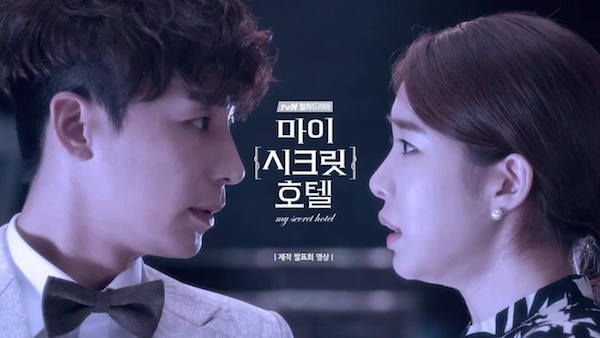 Starring in My Secret Hotel Korean Drama
Yoo In Na (You're The Best Lee Soo Shin, Secret Garden, You who came from another star) is Nam Sang Hyo, a girl that would do anything to become a hotel manager and she loves taking care of her job. She was in love in the past and married in a rush, but that dream ended when reality hit. After the divorce she hadn't seen her ex husband, and the destiny will put him in her track when she is put in charge of planning his upcoming wedding. She started really funny but as the script kept going character deflated in charisma.
Jin Yi Han (Empress Ki, A New Leaf, The Family is Coming) is Koo Hae Young, a top architect that fell in love with Sang Hyo in America, and then left her without any word. A long time has passed after the divorce and now she will be in charge of planning his wedding. A confusing role from this talented actor that had way better parts in the past.
Namgung Min (Unemployed Romance, Cheongdamdong Alice, A dirty Carnival) is Jo Sung Gyum, Sang Hyo's boss and the one that will help her think about rebuilding her life somewhere else. He seems like a nice man but he has a deep secret behind. He plays the same characters over and over again, that's why I like his movies more, at least he displays his talent in another way.
Also starring in My Secret Hotel Korean Drama: Lee Young Eun, Uhm Soo Jung, Kim Bo Mi, Choi Tae Hwan, Ko Yun Hoo, Ha Yeon Joo, Choi Jung Won, Hwang So Hee, Ahn Kil Kang, Lee Kwang Hoon, Choi Jung Woo & Lee Kwang Hoon.
Conclusions on My Secret Hotel
One thing I hate the most in stories that they go over the cliché points without even caring about the sense of the whole story. And I specially don't support the love of K-Drama writers to stick people like glue when they obviously don't belong together.
So yeah, the story started out greatly. We had mystery, romance, investigations, a corpse and a divorced couple that were each other's biggest nightmare. On sum of that, a great soundtrack should do the trick if we only writers would have kept sense it could have been fantastic. Sadly, it wasn't. Too bad you will have to watch it to discover. Mwahaha. 😉