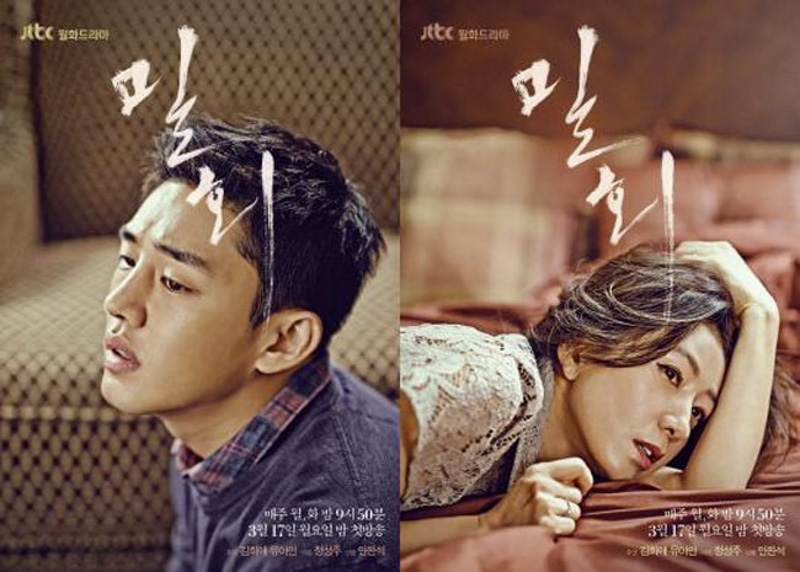 I hope you're up for a noona relationship because that's what you're gonna get on Secret Love Affair trailer. "Can we love" is almost over and after that we will be able to enjoy a drama that has everything to be controversial and well played.
Synopsis of Secret Love Affair
The story follows the life of a 40 year old woman that works at Seohan Arts Foundation. She's charismatic and knows how to deal with people. She meets Lee Sun Jae, a 20 year old genius pianist and they both get involved in a love affair that would probably ruin their lives if it sees the light.
Since I've been waiting for a long time to watch another Yoo Ah In drama I'll probably be hooked with this one. Hopefully it will be great since it has a great cast. I'm pretty sure it will make our hearts flutter a lot. BUT! Like every time, we will have to wait to know. For now, we can enjoy the trailers until this begins next week.
Secret Love Affair Trailer