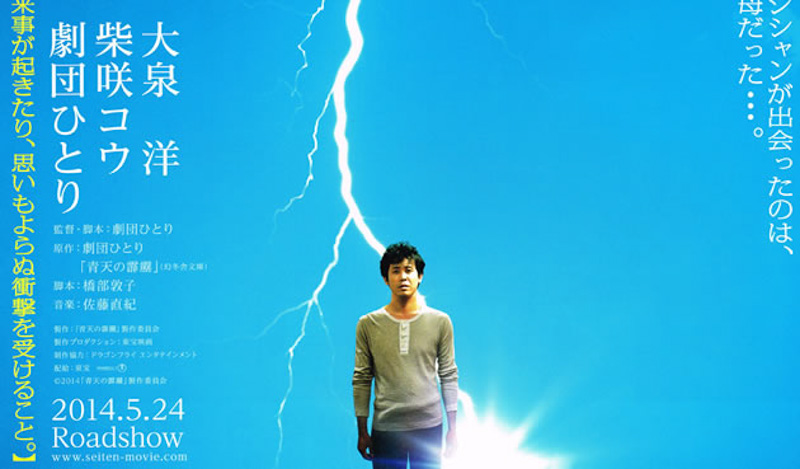 Movies about magic tend to be extremely wonderful or just plain flat. I think Bolt from the Blue has everything to be a great movie also with bits of comedy and an original story. Of course that in a movie about magic a time travel wouldn't have to be excluded since to all that do believe in it it's probably possible.
Will this time travel make him a better magician like he aims to? What are the secrets hidden in his past and in his parents life?
This movie is based on the novel "Seiten no Hekireki" written by Hitori Gekidan and published in 2010.
Synopsis
A low ranked magician wants to be recognized by the community and also to make it big into the business. He doesn't know anything about his past since his both parents died when he was young. That's when he travels back in time forty years before he was even born and meets them to know them and start gathering information about himself and his origins.
Starring in Bolt from the Blue
Yo Oizumi (The Kiyosu Conference, Detective in the Bar, G'mor evian!) as Haruo Domeki / Shotaro Domeki
Kou Shibasaki (The Lady Shogun and Her men, Rinco's Restaurant, Suspect X) as Etsuko Hanamura
Hitori Gekidan (The Wings of the Kirin, Rebirth, Hebi no Hito) as Shotaro Domeki
Enjoy the trailer!